Displaying items by tag: Shopify
Friday, 25 December 2020 12:03
Web Design Client: DiamondDirectBuy
Location: Chicago, IL
Diamond Direct Buy has hired AdverGroup in the past to develop their past version of their online store which was built 8 years ago using the Joomla Virtuemart e-commerce platform. Now in the year 2020, the owner of this online jewelry store wanted a new look for 2021 and was open to switching platforms. Due to their satisfaction with the development of their past e-commerce store created by AdverGroup, their first call was to the same trusted web design company they used before: AdverGroup.
After consulting with our team, we advised this client of how effective the Shopify e-commerce platform could be.
Learn more about this Shopify e-Commerce Website Development Project.
Wednesday, 08 April 2020 01:19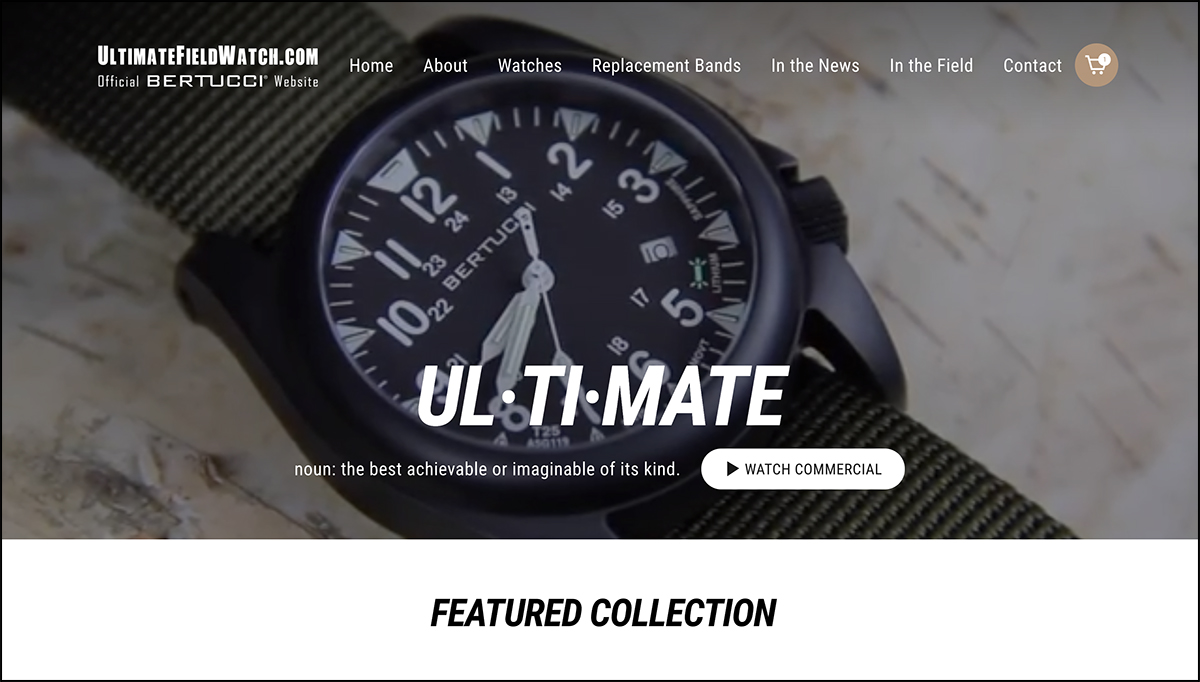 Web Design Client: Bertucci® Field Watches
Location: Gurnee, IL 60031
Bertucci® is the industry leader in titanium field watches, offering a wide array of case designs, finishes and styles. Bertucci® watches is a national brand sold in stores world. As a manufacturer and wholesaler, Bertucci® had never before sold their watches direct to the public. However, Bertucci® Watches thought to develop an online website where they could sell their high-end watches direct to the public. In doing so, they sought to work with a local web designer which was able to meet with them in their Gurnee office. After meeting with AdverGroup and learning of our focus on search engine optimization, Bertucci® decided to move forward with AdverGroup as their ecommerce website developer. Furthermore, they decided not only develop an online website, but also a promotional video which would assist them in engaging their audience.
Click here to learn more about this ecommerce website design project and promotional video production.