Web Design Client: UsedVendingMachines.com
Location: Bensenville, IL 60106
Website URL: http://usedvendingmachines.biz

This Bensenville business owner contacted AdverGroup Web Design when they were selecting a local website developer or web designer to assist them in the redevelopment of their existing website. There old website offered simple information regarding their products and they were looking for ideas on to expand on this. In consulting with AdverGroup, we recommended putting their products into an eCommerce component that would help them exhibit their inventory in an organized fashion, while also resulting in a specific page for each product which would help create more indexable content in search engines like Google.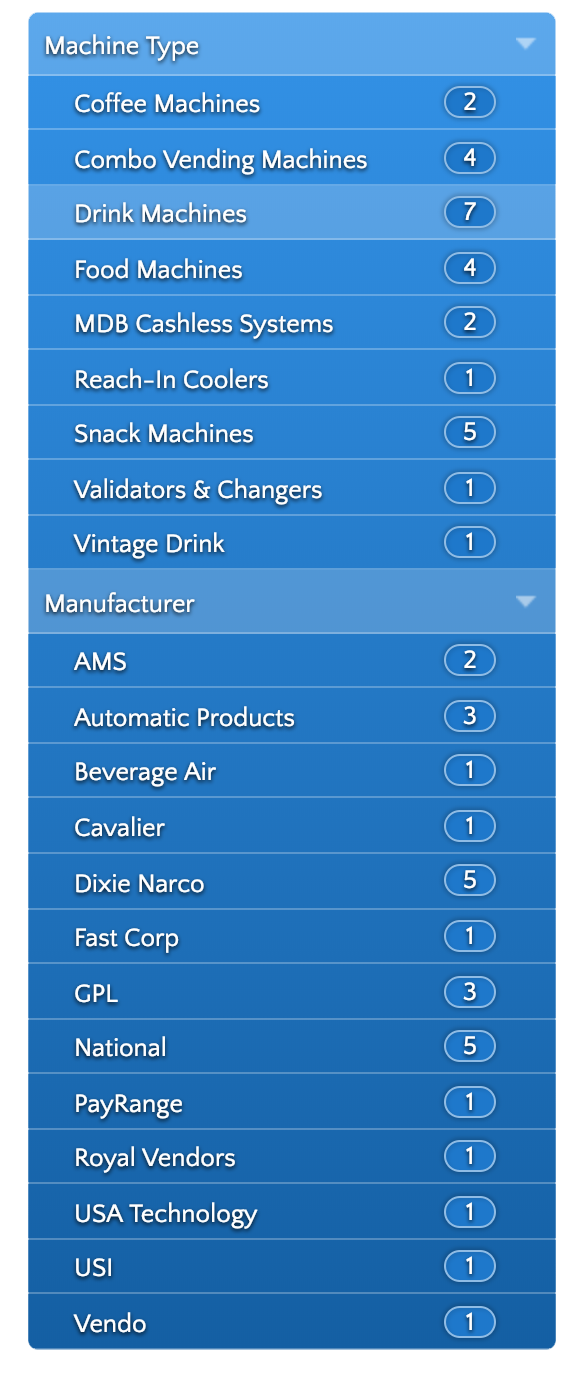 This client was not only seeking the best local web designer near Bensenville to redevelop their website, but to be nearby to provide training and support in the future. Like most responsible business owner, the owner of UsedVendingMachines.biz spoke to a few local web designers before moving forward with AdverGroup. In conclusion, the client was thrilled with the result of working with us and was happy with their initial decision when selecting us AdverGroup as their local web design company.
Additional eCommerce Website Function Ability and Creative Services Provided
Redevelopment of client's website into an eCommerce Website using Joomla Content Management System and Virtuemart eCommerce Component

Modification of client sWebsite Hosting to accommodate new eCommerce Database

Sitemap and Metadata Coding Per Google Guidelines

Migration of client inventory into eCommerce Website Component

eCommerce Accordion Menu Showing Product Count per eCommerce Category

Animated Home Page Slider

Graphic Design and Logo Re-Creation
AdverGroup is a local eCommerce website developer based in Arlington Heights, IL and is available to develop websites for clients in Bensenville, IL 60106. Our close proximity to Bensenville 60106 and our ability to develop websites quickly, delivering eCommerce function ability in easy-to-use content management systems made the decision easy for this local Bensenville business owner when they were seeking the best local web designer near Bensenville, IL 60106.

Contact AdverGroup Web Design today for assistance in developing your custom website design!