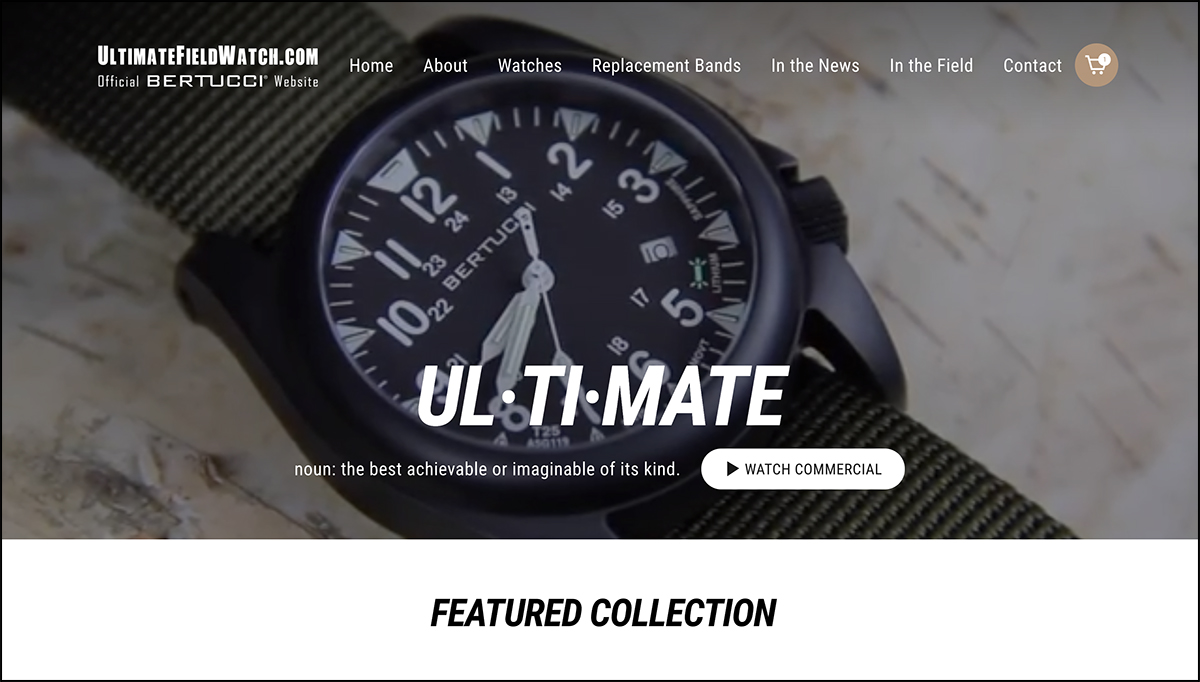 Web Design Client: Bertucci® Field Watches
Location: Gurnee, IL 60031
Website URL: https://ultimatefieldwatch.com/

Dynamic Google Map on Contact Page

Custom Mobile Design with Certain Widgets/Modules only Viewable on Phones and Tablets

Optimized website to minimize load time which is recommended by Google for Search Engine Optimization

Custom Favicon: A favicon, also known as a shortcut icon, website icon, tab icon, URL icon, or bookmark icon, associated with a particular website or website.
Professional Product Photography Included with this eCommerce Website Design Project:

AdverGroup is a local website designer and developer in Arlington Heights, our close proximity to Gurnee, IL 60031 made us the easy choice for this e-Commerce website design client who sought the best local ecommerce web designer to help them develop their Shopify ecommerce website.

Contact AdverGroup Web Design today for assistance in developing your custom Shopify e-commerce website!