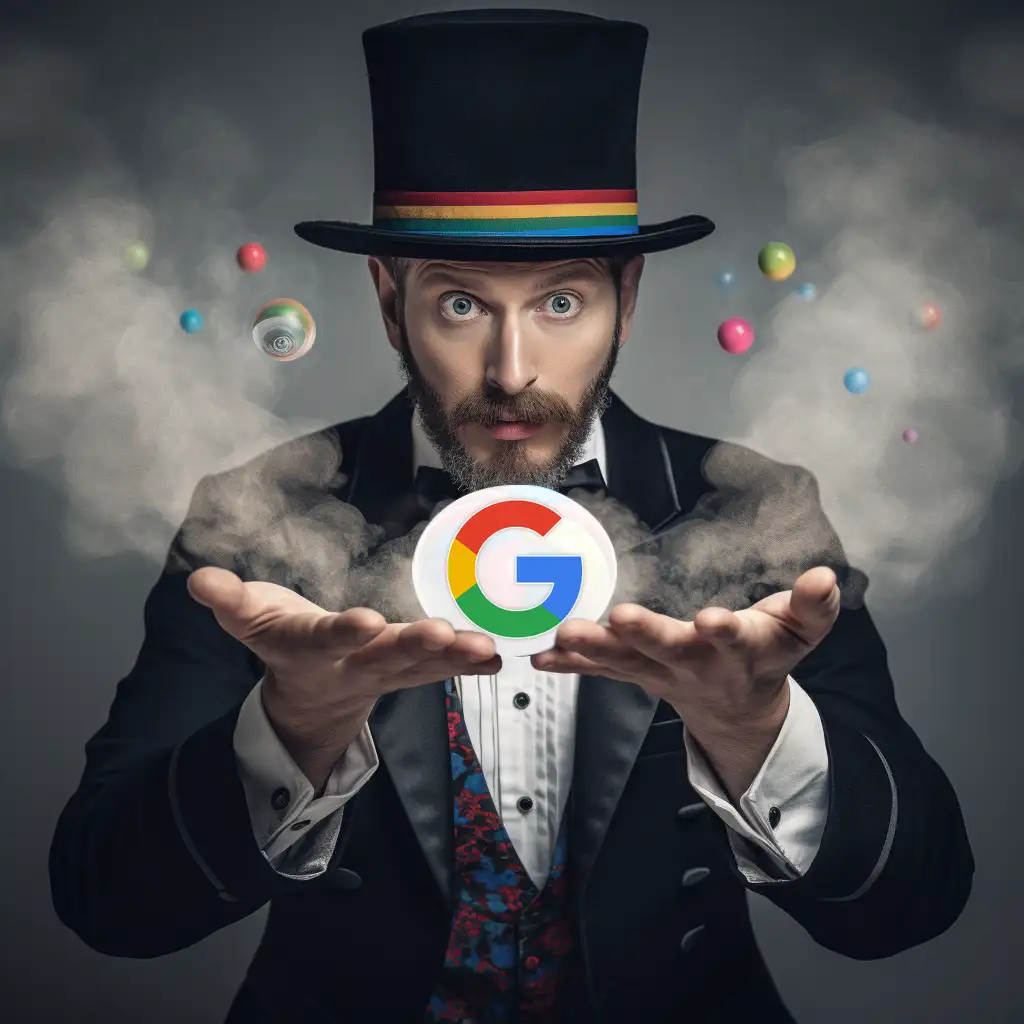 Lets start this article with this simple preface: Everyone wants their website to be found on the first page of Google Search results. If you are scratching your head wondering why you are not, then this article should help you understand why, and how to become more relevant.
Google and other search engines are in the business of providing quality search engine results to their users. This is why Google, Yahoo and Bing have developed search algorithms to help them determine what results will bring their user the most "relevant" data found on the world wide web. Just to be clear, an algorithm is a set of instructions that are used to complete a task, answer a question or solve a problem. In search engines, algorithms enable the system to quickly and accurately return relevant results based on an inputted query. Google's impressive ability to automatically generate search results is useful when navigating the overwhelming amount of available information. Google's ranking systems are designed to swiftly sift through billions of webpages and content in Google's Search index, ensuring you receive the most relevant and useful results in an instant. Find exactly what you need with just a fraction of a second.
In order to provide you with the most valuable and accurate search results, search algorithms take into account numerous factors and signals. Understanding these factors is the first step in becoming more relevant in Google.
#1 What is a users true meaning of the words they entered in a query?
In order to provide you with relevant search results, a search engine first needs to understand what you're looking for - the intention behind your query. To accomplish this, Google creates language models that aim to decipher how the few words you type into the search box align with the most valuable content available. This process involves various steps, starting from simple tasks like identifying and correcting spelling errors, and extending to our advanced synonym system. This system enables Google to find relevant documents even if they don't contain the exact words you used. In short, Google recognizes the connection between the words and matches you with the appropriate content. The development of this system took years to develop and has significantly enhanced search results in more than 30% of queries across different languages.
#2

Is any of the content on your website relevant to users query?
Google analyzes content to determine its relevance to a search. The presence of keywords in the content is a basic signal of relevance. For example, keywords appearing on a webpage or in headings and body text indicate potential relevance. Additionally, they consider other factors and use aggregated interaction data to assess relevance. By transforming this data into signals, Google's machine-learned systems better estimate relevance. While they look for quantifiable signals, their algorithms do not analyze subjective concepts like viewpoint or political leaning. Ultimately, their objective is to help people find relevant information and connect with useful sites.
#3

What is the quality of your content and quality of your websites reputation?
The quality of content is a crucial consideration to Google. Once relevant content is identified, their systems prioritize the most helpful ones. To achieve this, they analyze signals that indicate expertise, authority, and trustworthiness. For instance, one of the factors Google uses is determining if other reputable websites link to or reference the content. This is often a positive indicator of its reliability. When we considering "reputation", we are not talking about if you are a good or bad service provider. If you are a new website, you are the new kid on the block. Therefore, you have less of a reputation when compared to another local service provider. As Google considers the age of your websites root URL, and age of specific pages. Google is constantly enhancing their systems' ability to assess information quality by incorporating aggregated feedback from their Search quality evaluation process. Given the ever-changing landscape of web content and information, they are continuously measuring and evaluating the effectiveness of their systems. As their goal is to strike the right balance between information relevance and authoritativeness, in order to maintain A search engine users trust in the search results you receive.
#4

Usability of web pages, does your websites design meet Google Guidelines for performance and speed?
Google also takes into consideration the usability of your website and its content. When other factors are relatively equal, content that is more accessible to users tends to perform better. For instance, Google examines page experience aspects, such as mobile-friendliness, to ensure that users on mobile devices can easily access the content. Similarly, they assess page loading speed of your websites content, and does your website meet Google guidelines for search optimized websites.
#5

Context of a user query and user settings are checked against a users query, this includes geographic location.
Google uses various information, like your location, search history, and settings, to provide the most relevant and useful search results. They consider your country and location to deliver tailored content. For example, searching "football" in the United States will certainly shows results about American football and perhaps your local football team, while in London or South America, it focuses on soccer. Your search settings, like language preference and SafeSearch, also impact the results. Google takes into account your account activity to personalize results, such as recommending events based on your interests. These systems don't infer sensitive characteristics like race or religion. You have control over your search activity and can manage your data at myaccount.google.com. Customize content preferences and SafeSearch settings to suit your needs.
The answer to becoming relevant and reputable on Search Engines is....
If you are interested in ranking in search engines, understanding the nuts and bolts of "relevancy" and "reputation" is important. It is also important to ensure that your expectations are realistic. Do not think that there is one single thing you can do, to become the most relevant and reputable result that Google should provide. Building a reputation and ranking requires a wide-range of consistent activities across multiple platforms. It can take weeks or even months to begin seeing meaningful results.
Criteria for becoming more relevant is outlined and explained on Google's Blog in an article titled "How Search Works".
However, the solution is truly multi-faceted and requires establishing a lasting online presence, creating content that is interesting and relevant, optimizing your website structure, establishing relationships with other sites through back-linking, citation building, social media campaigns and more - all these are ways to increase your visibility and reputation. The key is to make sure that you are consistent, patient and strategic with your efforts. With the right combination of activities, you can become a reputable resource for users searching on Google or other search engines!
If you're looking for help with building your online reputation management strategy, AdverGroup has experienced marketers ready to assist you in creating an effective campaign. Our team can help you develop a comprehensive plan to maximize your presence in the digital world and ensure that you are getting the most out of your efforts. We understand how important it is to maintain a positive online reputation, so we will work with you to create an approach that aligns with your goals and objectives. Contact us today for more information about our online reputation management services.