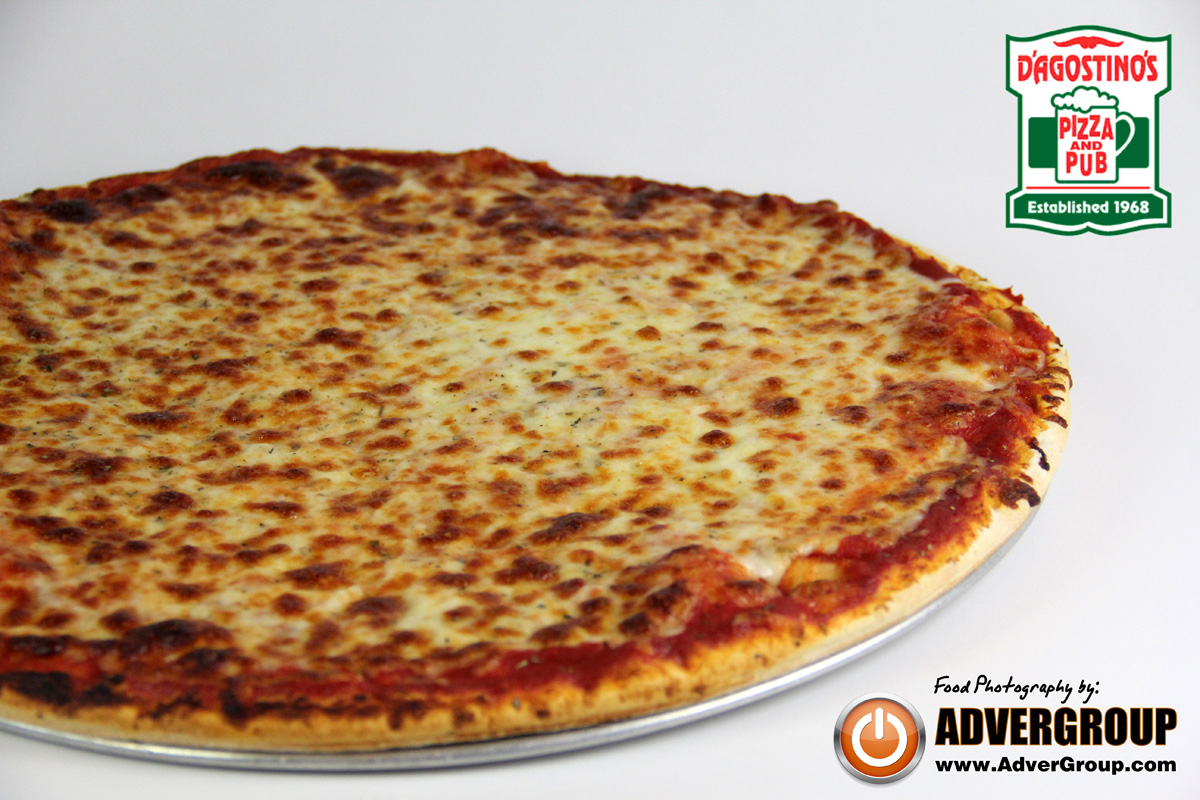 Food Photography Client: D'Agostino's Pizza and Pub
Location: Multiple Locations including Wheeling, Niles, Glenview and Chicago, IL
D'Agostino's Pizza and Pub is considered among the best authentic Italian restaurants has been serving up Chicago's favorite thin-crust pizza since 1968. D'Agostino's is a family-owned Restaurant, family-operated and family-friendly!
In 2017, the D'Agostino's Pizza and Pub in Wheeling, IL sponsored our AdverGroup Web Design who played in the Wheeling Park District Spring, Summer and Fall softball leagues. That same year AdverGroup provided food photography services for D'Agostino's Pizza and Pub.
This project included on-site food photography captured by a professional food photographer using the client's restaurant as a background, plus white clean background brought by our photography team. AdverGroup brings our own professional lighting and food stylist to assist in the photo shoot. The food images that we captured for this Chicago based client were used on their company website, printed menus and social media campaigns.
Are you seeking a professional food photographer in the Chicago area to capture food photography for your restaurant?
AdverGroup provides professional food photography for clients in the Chicago area. We are considered among the best food photographers in the Chicago area because we offer complete packages that include photoshop retouching as required to provide professional food photography that you can be proud to display.
Contact AdverGroup today for assistance in achieving professional food photography that will help you exhibit your menu in a professional manner.