Many business owners ask, "Why do I need to pay a web designer to create a web site, when there are so many Free Solutions?" The answer is very simple. You get what you pay for. A free web site may be quick and easy (cutting many corners in regards to SEO), while a professional web designer will not only provide a professional design, they would also ensure your site has been SEO Optimized. This includes more than just adding keywords and meta-tag descriptions. A site that is optimized for SEO, has many other facets that only a professional web designer is privy to.
With all due respect, if you are a Plumber or even a Dentist looking to build a website for your company, will you develop a more attractive and effective website than a professional web designer? The Free Web Builder may help you in the "Attractive Department", but what about the "Effective Department"? Will your phone ring as a result of your SEO? Probably not!
I must say that my perspective in this article not only knocks the idea of using a Free Website Builder, it also stresses the importance of using a professional web designer to develop your CMS infrastructure. It is likely a professional is a bit more hip to the industry than the average small business owner attempting to set up their own website. Remember your competition may very well employ a professional to develop their website. Do you know about web design and SEO to compete? I do not mean to discourage the "do it yourself" mentality. I actually encourage it with the use of a content management system that is configured correctly for SEO.

The result of building your website using a free website builder provided by a Hosting Company is this:
Only people that you have made aware of your sites actual domain will find your site.

Nobody will find your site "organically" using any search engine. (Unless of course if they enter your company name, and if they already know your company name, searching for you in a search engine is not relevant to SEO.)
Testing SEO for FREE Website Building Solutions offered by Hosting Companies.
I implore you to test the SEO of any Free Website Building Solution. For Example, if you are business who has built your website using any of the free web site building solutions provided by . Google your Industry + town, you will see where you come up on the Search Engines. Keep looking, keep looking…………keep looking! I can guarantee that you will not find any websites on 1st page Search Engine results that use Hosting Company Web Builders.
Another great tool to test your site's SEO is this Meta-Tag Analyzer. SeoCentro designed this Meta Tag analysis tool to help webmasters analyze their web pages. This search engine optimization tool analyze not only the Meta Tags but try to use the same spider technology as the search engines spiders them self.
In closing, here is a quick run down of some Hosting Companies that provide Free Website Building Solutions. Many of their deliverables appear attractive and desirable. However it is what they do not list that is the most important items that you need, Search Engine Optimization and Expand Ability.

*** I must precede this next section of this article with this statement: I strongly advise against the use of any of the following solutions for a business website. If you wish to implement a "Do it Yourself Solution" I would suggest Wordpress or Joomla. There are many FREE online tutorials that can assist you in configuring these same Open Source Solutions that all professional web designers are using.

_____________________________________________
Wix.com is a free online platform. They provide 100's of customizable templates. Wix advertises that they have everything you need to create HTML 5 and Flash Websites with no web design experience required.
The Disadvantages are not listed on their website:
Funny that they do not mention SEO at all

.

However they do say their sites are "Google Friendly".

Zero Mention of Expand Ability
The Advantages are listed:
Create Flash and HTML5 websites,

Apple-compatible mobile sites and

customized Facebook pre-designed templates and

"Drag & Drop" Design Tools.

Google Friendly
GoDaddy.com Website Builder boasts that you can get online in minutes with our new and improved "Do it Yourself" Website Builder, featuring hundreds of stunning drag-&-drop templates. They list what is included in there services.
The Disadvantages are not listed on their website:
Funny that they do not mention SEO at all.
Zero Mention of Expand Ability!
The Advantages are listed:
Easy-to-use Design Wizard

Over 300 templates & 8,700 images

Dozens of industry-specific website designs

Social integration with Facebook, Twitter® & more
Widgets like Open Table®, Yelp®, & eBay®

FREE hosting and email account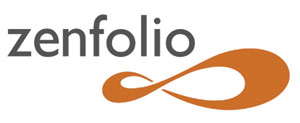 Zenfolio.com is mainly for websites that include photos and video. Zenfolio says you can get your own elegant website and photo blog with the best viewing experience on the Web. Upload unlimited photos and video clips, share them online, protect with passwords, create beautiful slide shows, order photo prints, and much more.
The Disadvantages are not listed on their website:
Funny that they do not mention SEO at all

.
Zero Mention of Expand Ability
The Advantages are listed:
Create E Commerce for Images
Unlimited storage for your photos & videos

Professional layouts with large beautiful images

Point-and-click customizations; no coding required

Batch editing and intuitive organization tools

Slideshows with music

Flexible access control and image protection tools

Contact list and visitor tracking

Integration with Facebook, Twitter, Flickr, and other services

Fully integrated and customizable photo blog

500+ photo products to order
_____________________________________________
Getting back to the word "Free", it is not a bad word, as even professional web developers utilize free open source solutions such as Wordpress and Joomla (which both provide "Quick Install" features on most major hosting companies). The difference from Open Source tools and Free Web Building Solutions offered by hosting companies is that all "Free Web Builder Solutions" are all the same in regards to targeting customers that lack sufficient knowledge in HTML language to code their websites. Open Source tools require a little more "know how" to set up and configure correctly, how ever they also provide easy to use content management tools and much more abilities to expand in regards to function abilities.
AdverGroup Web Design provides various web development packages that result in a professional website built in a Content Management System with Search Engine Optimization included! Contact us today to discuss how we can assist you in the building a website that will make your phone ring!