AdverGroup Web Design and Creative Media Solutions is a local SEO website design and development company serving clients in Northbrook. We develop stunning website designs built in today's popular content management systems (CMS) that conquer search engines.
Furthermore, we specialize in various other creative media solutions that will assist you in your advertising and marketing needs: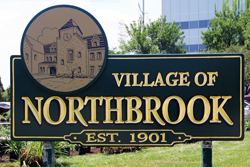 Do you need a local website designer or development company based in Northbrook?
The real answer in no! As we ourselves, provide web services to clients across the United States. However as an Arlington Heights based Web Design Company, our close to proximity to Northbrook affords us the opportunity to provide our Northbrook Web Design clients with a face-to-face service, that certainly stacks the chips in favor of developing a successful WordPress or Joomla web design in Northbrook, IL.
AdverGroup provides businesses with a local option when seeking a web design company local to Northbrook to develop WordPress and Joomla websites. Our personable approach to web development ensures our clients satisfaction. We work closely with our clients assisting them in understanding the nuts and bolts of what it takes to develop and manage a successful website.
We have the ability to develop complex and in-depth Shopify, WordPress and/or Joomla websites, as well as simple and quick websites! We provide various web design packages that will suit any budget restraints. The best part is, we develop custom proposals and websites in a modular or Ala' Carte Fashion. This allows clients to execute only the website functions that they desire or require!
No matter your needs we look forward to speaking with you about how www.advergroup.com can assist your Northbrook, IL business in the development and success of your website.
Recent Northbrook, IL 60062 Web Design Clients:
Website Design Client: INDAK Manufacturing
Location: Northbrook, IL 60062
AdverGroup was contacted by INDAK manufacturing in Northbrook who produces surface mount Printed Control Board (PCB) assemblies, LED lighting and displays for various industries. Their website was old and outdated. When it was time to redevelop their website, they knew that they wanted to work with a local website designer that they could meet with on a regular basis. When they found AdverGroup, they were very happy to see that we were local. They also became aware that we also developed produced a website for another local manufacturing company of which they are familiar with.
Interesting Facts About Northbrook IL
Population: Was 29,882 in 2006, Population per Census, April 1, 2020 was 35,222
Incorporated: 1901
Area: 13 Square Miles
Postal Code: 60062, 60065
When incorporated in 1901, the village was known as Shermerville in honor of Frederick Schermer, who donated the land for its first train station. The village changed its name to Northbrook in 1923 as an effort to improve its public image. The name was chosen because the west fork of the north branch of the Northbrook River runs through the Village.
Top employers in Northbrook, IL:
According to Northbrook's 2011 Comprehensive Annual Financial Report, the top employers in the city are:
1 Allstate 5,478
2 Kraft Foods 3,068
3 Baxter International 1,850
4 Walgreens 1,700
5 Underwriters Laboratories 1,600