Per Google, their analytics platform "gives you the tools, free of charge, to understand the customer journey and improve marketing ROI". AdverGroup agrees that Google Analytics provides useful data and visitor statistics for your website and internet properties.
When analyzed effectively this data can provide valuable insights relative to your visitors behaviors and on the performance of your websites content. While it is good to be an engaged website owner, most website owners rely on professional Search Engine Optimizers to assist with SEO. This requires the need to provide access to your Google Analytics account to various admins or administrators.
This article provides screenshots for 3 easy steps to adding a new administrator to your Google Analytics account.
After signing in to your Google Analytics account, follow the steps provided below.
Step 1: Be sure you are in the correct property, then look to the bottom left corner of your screen and click where it says "Admin".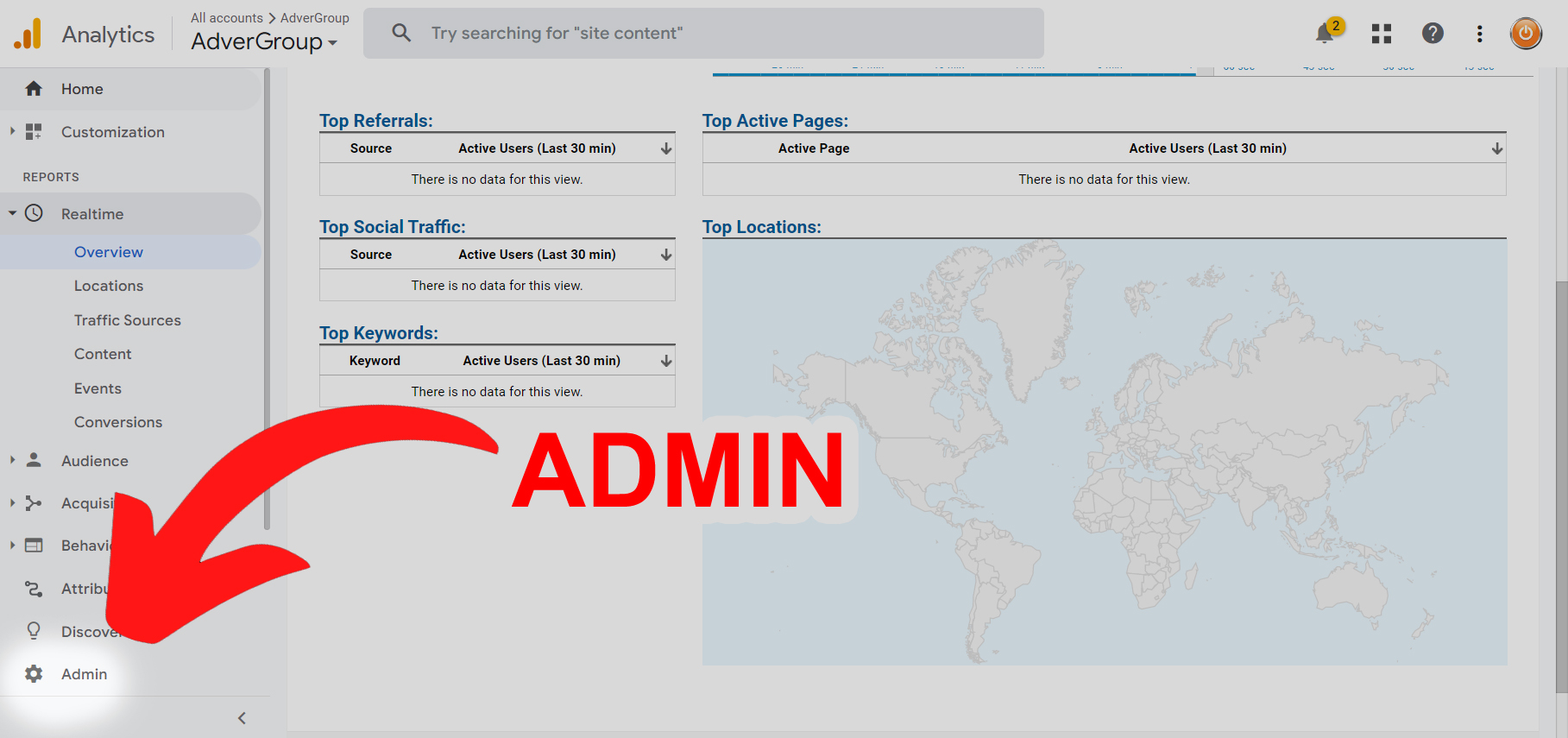 Step 2: Look to the center area of your screen and select "Property Access Management"
Step 3: Look to the top right corner of your screen and select the plus sign. You can then add users by entering their gmail account and then select the admin level you desire.