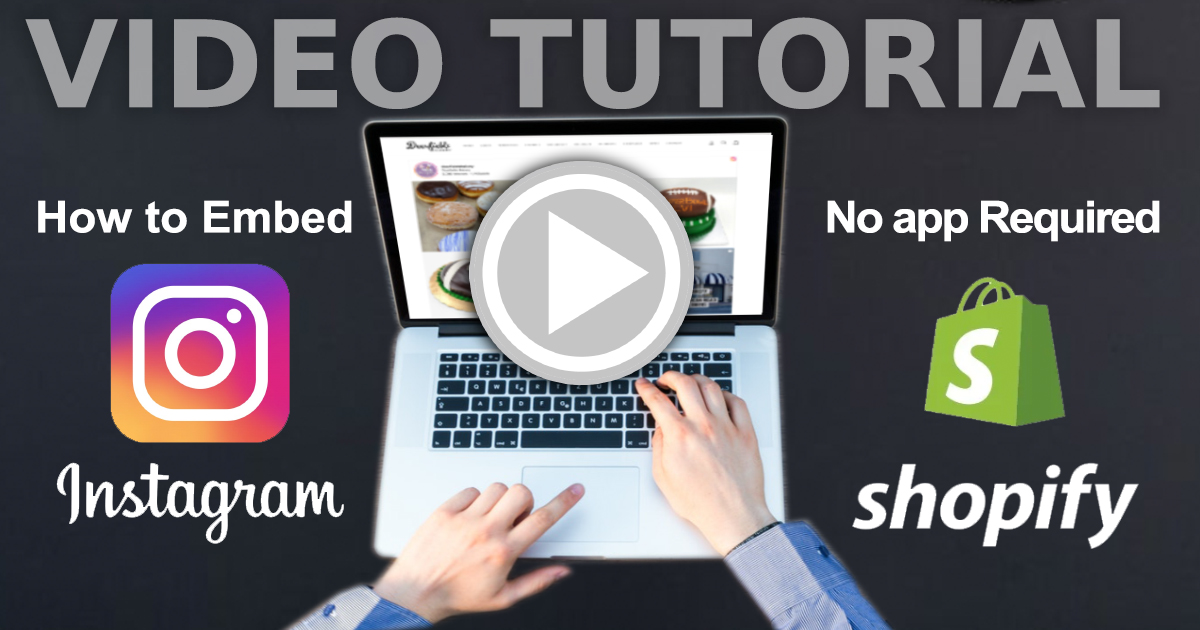 This video tutorial demonstrates how to embed your Instagram Feed onto your Shopify Template without the need to license any additional apps. Visit www.advergroup.com for more info.
Shopify is a robust eCommerce website software which provides endless expandability by using applications or apps found in the Shopify App Store. These Shopify apps can provide some awesome expanded function ability. However, licensing of these apps can rack up some costly monthly expenses.
As a local "Shopify Expert" and web design company based in the Chicago area, we have become familiar with many "work arounds" to achieve expanded functions for our clients without having to them subject to ongoing Shopify fees.
Instagram has become a popular social media platform. Many of our clients are active on Instagram and wish to have their instagram feed visible on their website. Embedding your Instagram Feed is easy and fast on any website platform. However, this video tutorial shows how you can quickly embed your Instagram Feed onto your Shopify template with zero web design experience.
If you are seeking a Shopify Expert to assist you with your Shopify Web Design, contact us for a free consultation. Even if you are not near Chicago, we can assist you from afar. After a breif phone conversation and consultation with one of our Shopify experts, we are confident that you will discover how employing a professional Shopify website developer can help you take leaps and bounds to realize the true capabilities of Shopify.